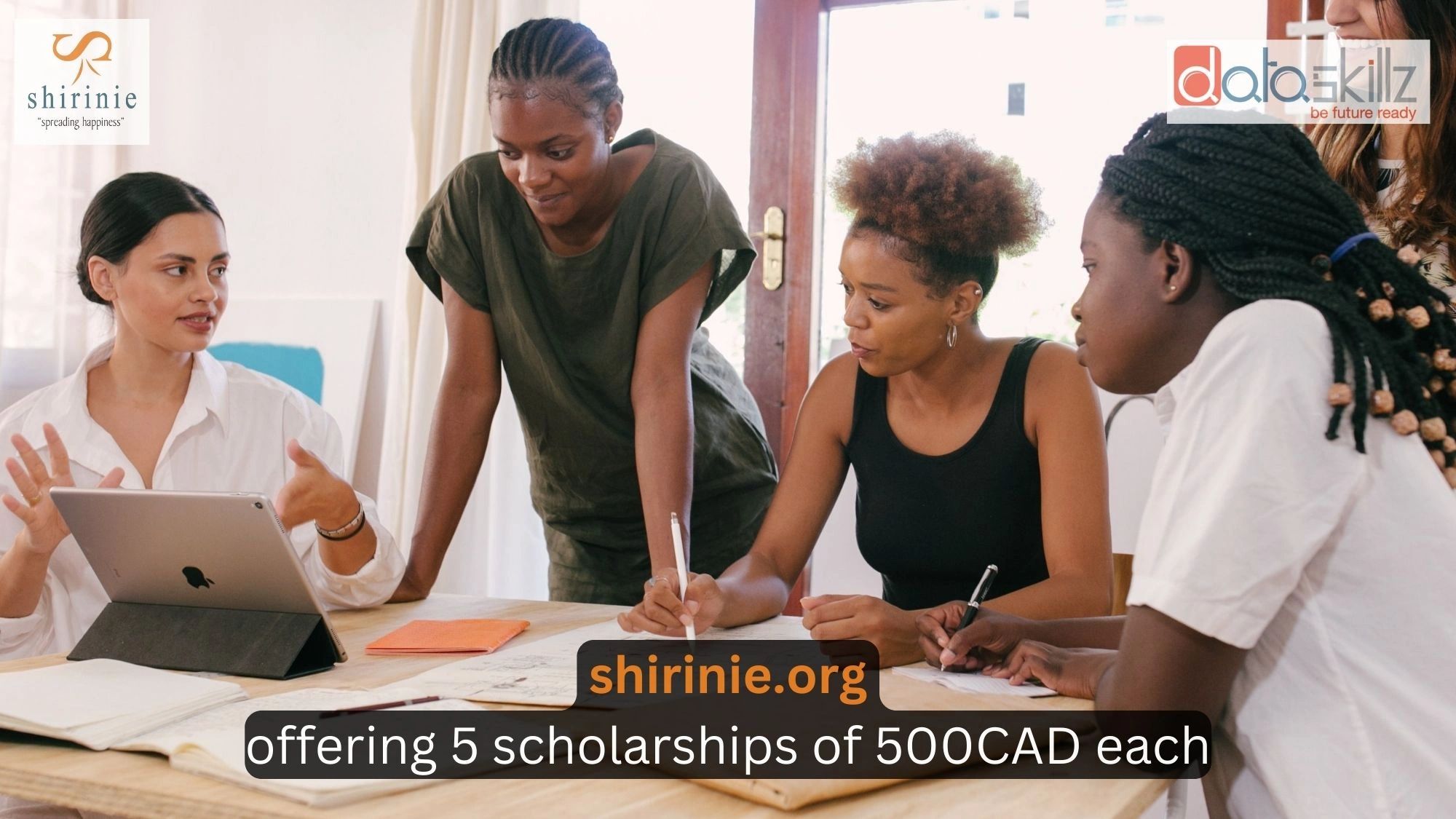 In a significant partnership, Shirinie.org, a renowned people welfare organization, has teamed up with Canadian-based DataSkillz.com to introduce the Yaqoob Scholarships. These scholarships are specifically designed to provide crucial support to deserving students from Ghana, enabling them to upskill and reskill in the fields of Data Science, Machine Learning, and Artificial Intelligence (AI). With generous support from Dr. Tayyab Qazi, CEO of Shirinie.org, and Dr. Junaid Qazi, President and Director of DataSkillz, the Yaqoob Scholarships aim to unlock the potential of Ghanaian students and pave the way for a brighter future.
The Yaqoob Scholarships signify a commitment to nurturing talent and empowering students in Ghana to thrive in the dynamic world of Data Science, Machine Learning, and AI
Eligibility
The Yaqoob Scholarships are open to students from Ghana who demonstrate exceptional potential and a genuine interest in the fields of Data Science, Machine Learning, and AI.
To be eligible, students must meet the following requirements:
Nationality: Applicants must be citizens of Ghana.
Academic Performance: Students should have a strong academic track record and demonstrate a commitment to their studies.
Field of Study: The scholarships are specifically intended for students pursuing education or careers in Data Science, Machine Learning, or AI.
Financial Need: Preference will be given to students from underprivileged backgrounds who require financial assistance to pursue their education.
ALSO CHECK: Lawyers of Tomorrow Scholarship
Benefits
By offering 5 scholarships of 500CAD each, the program provides financial assistance to deserving students who are eager to enhance their skills and knowledge in these cutting-edge fields.
Through the Yaqoob Scholarships, selected students will have access to customized training programs, educational resources, and mentorship opportunities, enabling them to develop their expertise and excel in Data Science, Machine Learning, and AI. The aim is to empower students to become future leaders and change-makers in these rapidly evolving fields.
Application
To apply for the Yaqoob Scholarships, eligible students must complete the online application form, which can be accessed through the official website.
Along with the application, students will be required to submit the following:
Personal Information: Contact details, educational background, and any relevant certifications or achievements.
Statement of Purpose: A written statement describing their passion for Data Science, Machine Learning, or AI, and how the scholarship will contribute to their educational and career goals.
Academic Records: Transcripts or any other supporting documents that showcase their academic performance and achievements.
Financial Documentation: Students from underprivileged backgrounds may need to provide evidence of their financial need, such as income certificates or proof of family income.