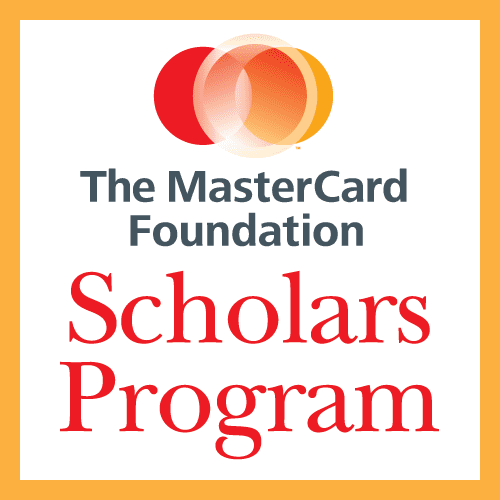 Access to quality education is a fundamental right that lays the groundwork for personal growth and national development. In Ghana, the Mastercard Foundation Scholars Program stands as a beacon of hope, offering life-changing opportunities for academically gifted yet financially disadvantaged students to pursue their educational aspirations.
Overview of the Program
The Mastercard Foundation Scholars Program is a global initiative committed to nurturing young leaders who demonstrate academic excellence, a drive for community engagement, and a desire to create positive change in their societies. In Ghana, this program partners with esteemed educational institutions such as Ashesi University and the University of Ghana to provide comprehensive scholarships to deserving students.
Key Features and Benefits
1. Full Scholarships:
One of the primary features of the Mastercard Foundation Scholars Program is its provision of full scholarships covering tuition, accommodation, books, and other educational expenses. This holistic support alleviates the financial burdens that often hinder deserving students from pursuing higher education.
2. Leadership and Mentorship Opportunities:
Beyond financial assistance, the program offers mentorship and leadership development opportunities. Scholars benefit from guidance, mentorship programs, and leadership training aimed at equipping them with the skills and knowledge needed to become transformative leaders in their communities.
3. Commitment to Community Engagement:
A distinguishing factor of the Mastercard Foundation Scholars Program is its emphasis on community engagement. Scholars are encouraged and supported in initiatives that aim to address local challenges, fostering a sense of responsibility and a commitment to social change.
ALSO READ: Government of Ghana Scholarships
Eligibility and Selection Process
The program's eligibility criteria vary based on the partnering institution and specific scholarship opportunities. However, common requirements often include:
Demonstrated academic excellence
Financial need
A track record of leadership and community engagement
A commitment to making a difference in their communities
The selection process is rigorous and competitive, involving the submission of detailed applications, academic transcripts, essays, and sometimes interviews. Applicants undergo comprehensive assessments to ensure that successful candidates align with the program's values and goals.
Impact and Success Stories
Since its inception, the Mastercard Foundation Scholars Program has transformed the lives of numerous Ghanaian students. Many scholars have graduated and gone on to become change-makers in various fields, contributing significantly to their communities and the nation's development.
How to Apply
Prospective applicants can find detailed information about the Mastercard Foundation Scholars Program and its application process on the respective university websites or the Mastercard Foundation's official platform. It's essential to carefully review the eligibility criteria, application deadlines, and required documents before applying.
Final Thoughts
The Mastercard Foundation Scholars Program stands as a testament to the power of education in shaping the future. By providing opportunities for talented yet underserved students, the program not only transforms individual lives but also creates a ripple effect of positive change within communities.
For Ghanaian students aspiring to pursue higher education but facing financial constraints, the Mastercard Foundation Scholars Program represents a pathway to unlock their full potential, fostering a new generation of leaders committed to driving sustainable development and social progress.